Top 5 Corrugated Plastic Tree Guards Manufacturer
01

Corflute PP Tree Guards For Sale

Huiyuan Plastic Products Co., Ltd is a professional manufacturer of corflute tree guards in China. We already have more than 12 years of export experience.

Advantages: Made of coroplast sheets, waterproof, lightweight, non-toxic, corrosion resistant, recyclable, eco-friendly, easy to install, cost-effective, etc.

Function:Corflute tree guard not only fixes newly planted trees, but also allows the roots and soil to fit closely together, and it also acts as a moisturizing agent for plant growth. In some poor soils, tree guards can increase the survival rate of trees.

Available Colors: White, Green, Blue, Red, Orange, customized.

Available Shapes: Round, Square, Triangular. Or to be customized.
Corrugated Plastic Tree Guards Products
02

70% Customers Have Chosen The Following Types Of Products

Tree Guard made by UV resistance pp corrugated sheet, is a fluted polypropylene board. Variety of sizes and shape.

Click any image below to learn more.



High-quality Products Depend On Our Strict Quality Control
03

High-quality Products Depend On Our Strict Quality Control




How to quickly and effectively detect the performance of coroplast?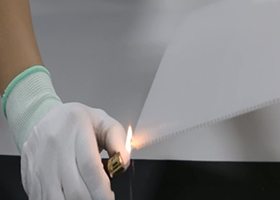 Anti-static and Conductive Test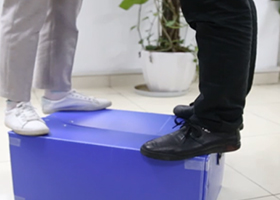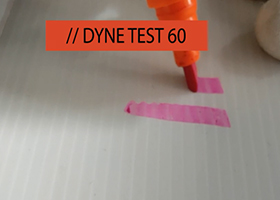 The following is the qualification certificate of our professional organization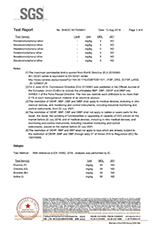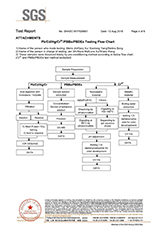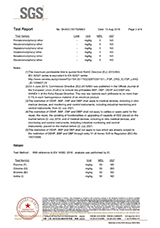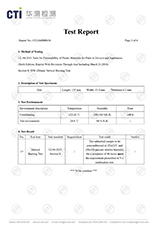 Why Choose Huiyuan for Corflute Tree Guard?
04

Why Don't Choose Huiyuan?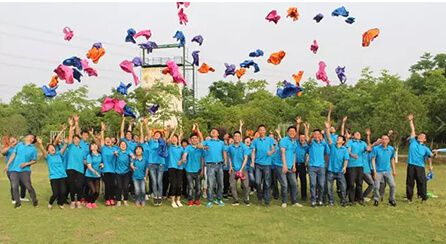 Competitive Price
Good mechanical properties
China has the world's richest plastic materials, so our plastic products have unique advantages in the international market.
Low labor cost
China's population ranks first in the world, with one-third of them engage in industrial production. That is to say, we have a relatively low labor cost.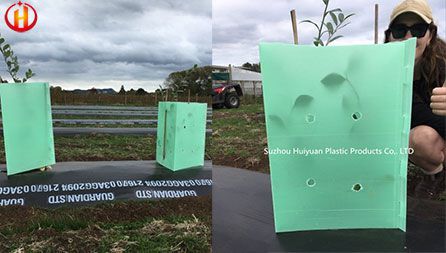 High Quality
We are a leading manufacturer with more than 12 years experience. And we already have 8 years export experience. All our products have reached domestic and international standards, and received unanimous praise.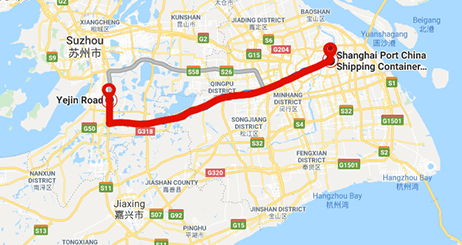 Convenient Transportation
The company is located in Suzhou city, about 100 kilometers away from Shanghai port.The convenient sea transportation allow the shipment timely.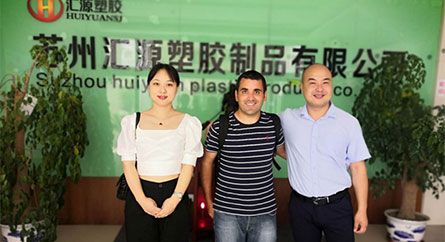 Good Communication with Customers
The company has set up special international trade department with smooth communication and first-rate pre-sales and after-sales service.
View More Corrugated Plastic Tree Guards Applications
05

Export Corrugated Plastic Tree Guards to Australia, Singapore, New Zealand, Spain, Chile and other more countries
The function of the corflute tree guards:
1. Prevent the seedlings from being damaged by wind and rain, which can keep warm.
2. Prevent direct sunlight, reflect excess sunlight, and protect trees from exposure.
3. Prevent the trees from accidentally being injured when the machine cleans up weeds.
4. Prevent damage to saplings when spraying pesticides.
5. The most important thing is to prevent the seedlings from being eaten by animals during the seedling period, resulting in seedling death.
PP tree guards can be customized in various colors, shapes and sizes according to customer needs, and UV agent can also be added, then tree guards can be used outdoors for longer.
We ship to over 80 countries worldwide with fast delivery. And we have an experienced international trade team available to help our customers to import easily and cost effective.