Custom Corrugated Plastic Signs for Your Needs
01

Corrugated Plastic Signs Manufacturer

Paremeter of corrugated plastic signs

Material:100% Virgin Polypropylene

The standard sizes are:12x18 | 12x24 | 18x24 | 24x24 | 24x36 | 24x48 | 36x48 | 48x96, 1220×2440mm

Color:white, black, grey, blue, green, yellow, red

Thickness:2mm, 3mm, 4mm, 5mm, 6mm, 7mm, 8mm, 10mm

Printed Sides:Single or double-sided
Feature: Waterproof, lightweight, recyclable, non-toxic,durable, easy to print, cost-effective

If you need to customize coroplast yard signs, please don't hesitate to contact us. We will get back to you within 2 hours, we also provide a free sample.
Hot Sale Coroplast Corrugated Plastic Yard Signs
02

Hot Sale Coroplast Corrugated Plastic Yard Signs

Custom color & size available

Click any image below to learn more.



High-quality Products Depend On Our Strict Quality Control
03

High-quality Products Depend On Our Strict Quality Control




How to quickly and effectively detect the performance of coroplast?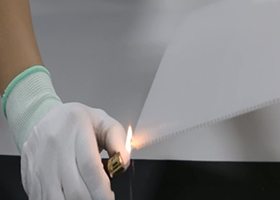 Anti-static and Conductive Test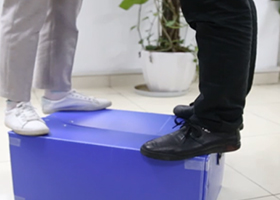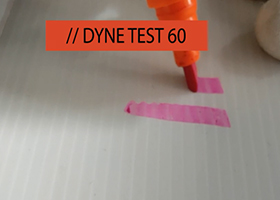 The following is the qualification certificate of our professional organization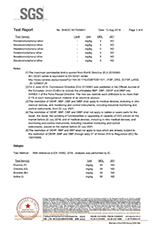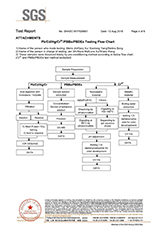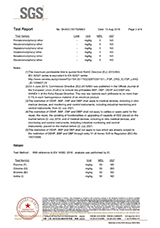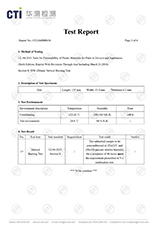 Why Choose Huiyuan for Corrugated Plastic Signs?
04

Why Don't Choose Huiyuan?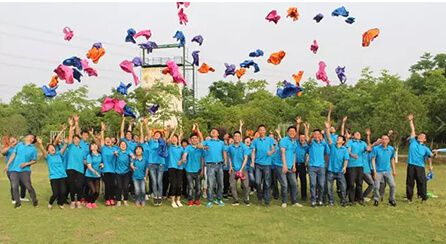 Competitive Price
Good mechanical properties
China has the world's richest plastic materials, so our plastic products have unique advantages in the international market.
Low labor cost
China's population ranks first in the world, with one-third of them engage in industrial production. That is to say, we have a relatively low labor cost.
High Quality
We are a leading manufacturer with more than 12 years experience. And we already have 8 years export experience. All our products have reached domestic and international standards, and received unanimous praise.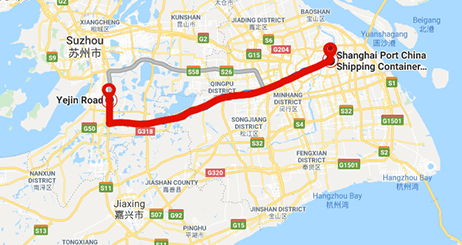 Convenient Transportation
The company is located in Suzhou, China, about 100 kilometers away from Shanghai port.The convenient sea transportation allow the shipment timely.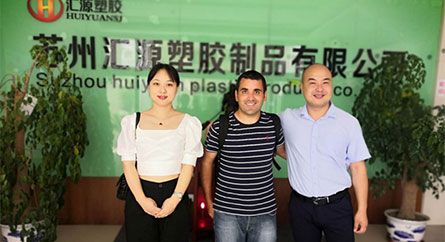 Good Communication with Customers
The company has set up special international trade department with smooth communication and first-rate pre-sales and after-sales service.
View More Customer Cases
05

View More Customer Cases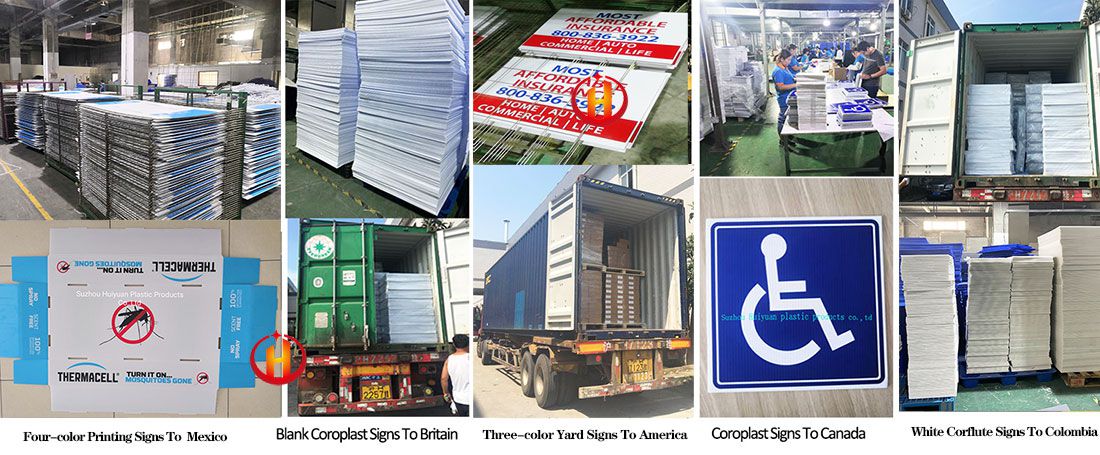 Corrugated plastic signs are extremely popular - can be used for many applications. A good example of corrugated sign use is the real estate market, which uses the material extensively. All types of "For Lease" and "For Sale" signs are made from corrugated plastic, and displayed outside for long periods of time due to their rugged construction and long lifespan. coroplast signs usage including courtyards, parties, yard signs, directional signage, road signs, election cards, Real estate signs and etc.
Choose the best products from the same quality, and choose the best quality from the same products, Suzhou Huiyuan Plastic Products Co., Ltd will be your best choice!
Coroplast signs production